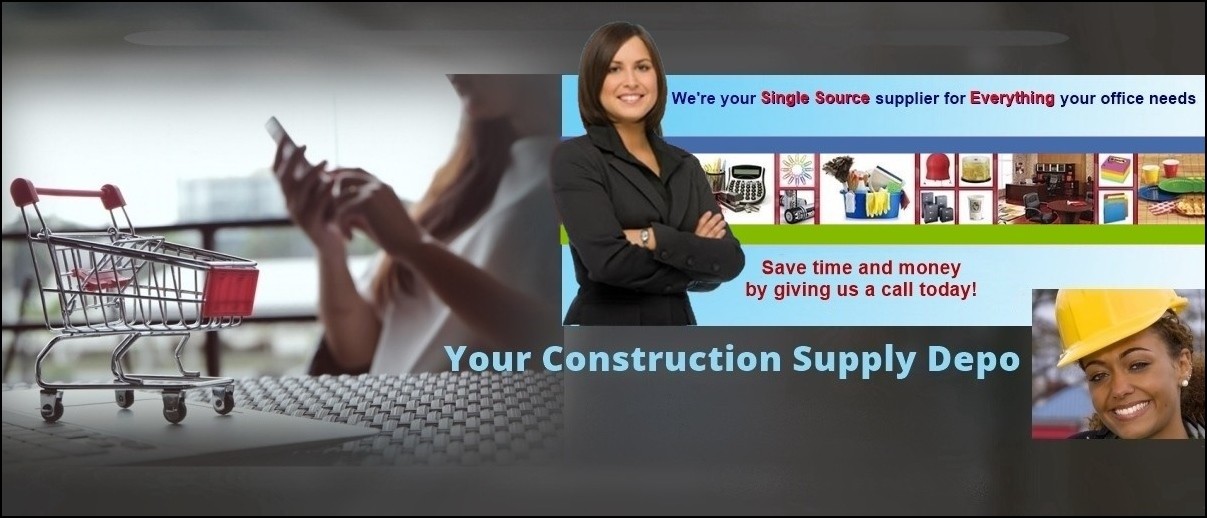 Fixed Scroll - Background Image found in this Widget's Row / Design Panel
We are a local Illinois dealer with
NATIONAL BUYING POWER!
We provide sustainable products for the construction industry along with office supplies and an unending supply of personal products for the home and work place.
As a Commercial, Industrial and Personal Equipment Supplier, you might wonder how a local dealer competes with the big box chains. Well, it's easy. Sustainable Custom Solutions is a proud member of Independent Suppliers Group. This enables us not only to provide our customers with cost competitive products, but also superior quality products along with exceptional customer service from someone right in your local community. That's right, it's delivered right to your door. At Sustainable Custom Solutions, our mission is simple. We want to offer you the most for your money, leaving you satisfied with our products and services and always coming back for more! Please browse either, or both of our supplier links and then give me a call. I look forward to helping you tap into this purchasing power potential!
Certifications include WBE-Women's Business Enterprise, MWBE-Minority Women Business Enterprise, MBE-Minority Business Enterprise and DBE-Disadvantage Business Enterprise.

Why Choose Sustainable Custom Solutions?  Because ...
---
Friendly Staff
Our staff is always friendly and helpful.
Professional Service
Experts at what we do and how we do it.
Established and Credible
Our credibility and reputation stands behind everything we do.
Ceritifications
WBE - MWBE - MBE - and DBE
Knowledgeable Team
Our know-how provides a leveraging system to maximize profitability.
Quick Response Time
Our service is courteous and prompt. We won't keep you waiting.
Parallax Scroll - Background Image found in this Widget's Row / Design Panel
footer